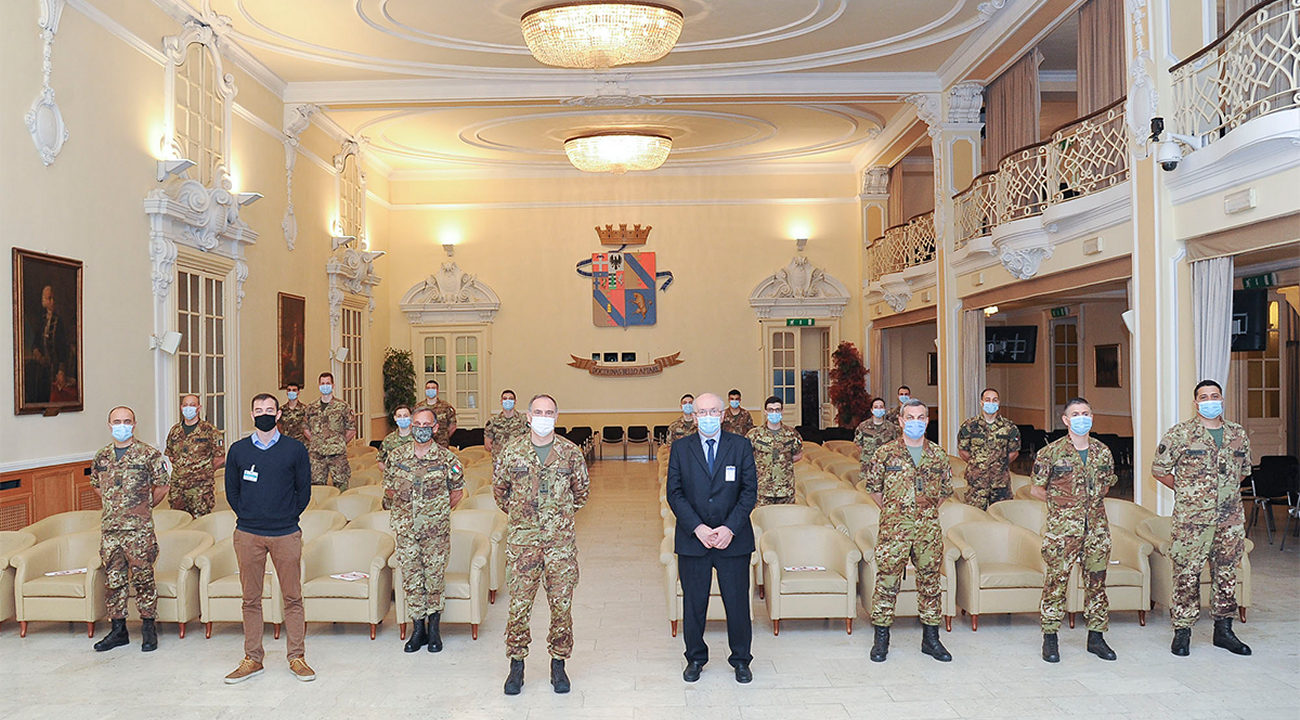 22 Jun

The Army Training Command and Application School at CyberChallenge 2020

The Italian Army for the first time participates with a selection of 20 officers of the Broadcasting Corps and the Corps of Engineers at CyberChallenge.it 2020 edition, the most important national competition in school and university in the context of computer security.

The participants, all attending the Training Command and Application School of the Army of Turin, have carried out an accurate cycle of frontal lessons and exercises in e-learning mode from February to May, based on cybernetic security and "ethical hacking". Their training course ended with a local test that took place last June 8th, during which they demonstrated that they had developed skills aimed at defending and attacking computer systems and identifying their vulnerabilities, with simulations aimed at reproducing the conditions of a real intrusion attempt. All experienced as a game through the CTF (Capture The Flag) competitions, in which the participants had to conquer a position within an opponent's infrastructure.

The first 3 classified officers were awarded yesterday in the main hall of Palazzo Arsenale, headquarters of the Training Command and Application School of the Army of Turin, in the presence of the Commander of the Institute, General of the Division Salvatore Cuoci, Professor Paolo Prinetto, Director of the National Cybersecurity Laboratory of CINI (National Interuniversity Consortium for Informatics) and responsible for the CyberchallengeIT project and civil and military teachers.

General Cuoci, during the award ceremony, underlined how the participation of the School of Application to this national competition, highlights our educational attention also in a field like Cyber Security always in continuous and constant evolution.

The CyberChallenge.it 2020 edition will see its final phase in October, when a representation of 6 Officers attending the School of Application will compete against the young experts of the major Italian universities, who have distinguished themselves for their specific skills (networks, encryption, intrusion, defense, broadcasting and many others).

The commitment that the Army Training and Application School Command is supporting – in the only initiative at European level in which the academic world and schools (supported by various governmental institutions, including the Ministry of Defence, and private individuals), involve thousands of potential young computer security experts in a single project – confirms that the Military Institute is one of the educational poles of excellence on the Italian academic scene, as well as being a prestigious cultural centre for the city of Turin.