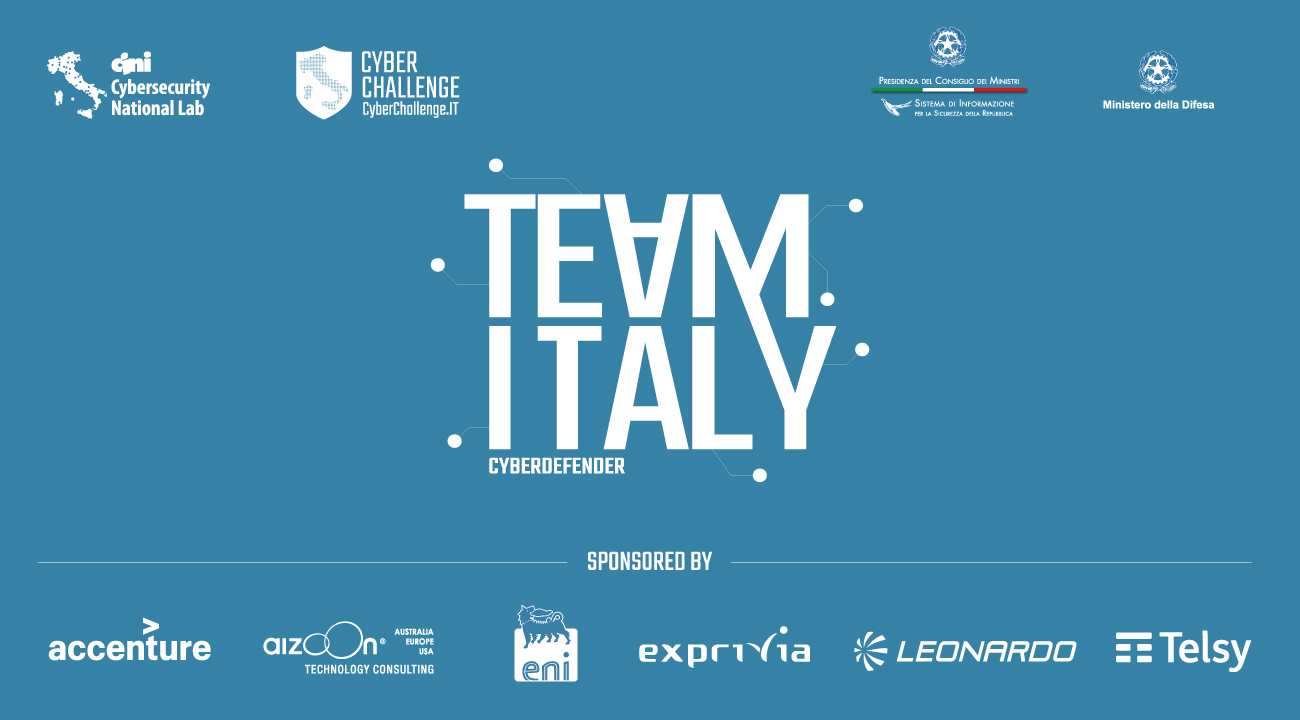 13 Oct

Team Italy, Italian national team of ethical hackers will take place online in view of Hackfest2020

On 16 and 17 November, hundreds of young, connected cyber security experts from across Europe will take part in Hackfest2020, an online friendly competition organised by the European Union Agency for Cybersecurity (ENISA), which replaces, for this edition only, the annual European Cyber Security Challenge, postponed due to the ongoing health emergency. Among the challengers is also the National Cyberdefender Team, TeamItaly, which, in order to prepare for the competition, has decided to organise its annual retreat in virtual mode, which usually anticipates the most prestigious international events.

This is the first official meeting for the new TeamItaly squad – sponsored by Accenture, Aizoon, Eni, Exprivia, Leonardo and Telsy – whose convocations arrived the day after the final of CyberChallenge.IT: the national advanced training course in computer security in which 560 youngsters took part from March to October and among whom the best were invited to join the national team of ethical hackers.

The team will meet online from 12 October and will strengthen its skills and strategies for a fortnight. The task of training the members – among the youngest and most prepared Italian excellences in the sector – lies with the Cini National Cybersecurity Laboratory (Consorzio Interuniversitario Nazionale per l'Informatica), which has been involved in the organization of CyberChallenge.IT for years and invested in this role directly by the National Cybersecurity Unit.

The withdrawal is in line with the national strategies on cyber security, promoting cybernetic skills as a heritage for the country system and supporting young experts in a training path of excellence, unique in Europe, with the prospect of a better defensive capacity for companies and institutions. To this end, members of the national team will be trained in the acquisition of specific skills in many areas including cryptography, web security, forensic analysis of computers and mobile devices and hardware security.